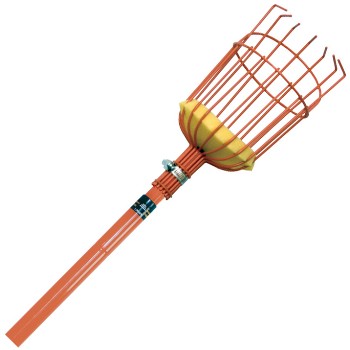 Ames 2324500 Fruit Harvester, Aluminum ~ Adjustable to 10ft
Ideal for efficient overhead picking of fruit
Lightweight but sturdy design allows for repetitive use with minimal fatigue
Telescoping aluminum handle extends to 10 feet to reach high into tree
Deep basket securely contains fruit
Cushion in basket prevents fruit bruising
.
You have a fruit tree or two in your back yard. Do you pick the low hanging fruit and then wait for the rest to fall to the ground. This little gadget will help with reaching above the low hanging fruit.
It will extend to 10 feet so that you can reach the higher stuff. When you wait for the fruit to fall to the ground, it is usually bruised to some degree. This little jewel of a fruit picker is padded.
You have groomed and admired your fruit tree for some time….therefore you should enjoy to eh maximum the fruit that you have raised.
.
Fruit Picker Harvester
.
.