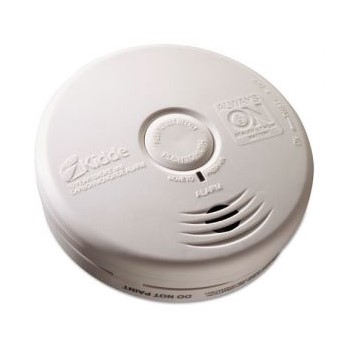 Kidde 21010161 Bedroom Smoke Alarm
A smoke detector alarm is absolutely essential in your home. Actually, you should have one mounted in a few places. Batteries are pretty good today, but please check them from time to time just to make sure that everything is in working order.
BEDROOM SMOKE WITH VOICE ALARM
A 10-year, sealed lithium battery, smoke alarm with photoelectric sensing technology
Features: Voice alarm – unit announces "Fire-
Fire" plus 85dB beeps when smoke/fire detected
Test/Hush button tests circuity & activates Hush feature to temporarily silence nuisance alarms, Red LED will blink when alarm sounds
Has alarm memory & end of life warning chirps
Click Here to see additional Smoke Alarms
Now that most of us are spending more time at home, do those repair projects that you have been putting off. One of the most important projects is to check your smoke detectors. Replace if they are aging out. Smoke detectors are cheap….Do not skrimp on this safety device.
.
Smoke Detector Alarm
.
.